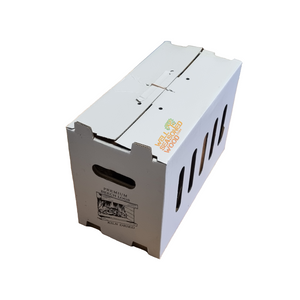 Our Beech logs are packaged in sturdy cardboard and sourced from sustainable and responsibly managed woodlands. Restaurant grade firewood that can be used in your woodburner or for cooking.
Approximately 10 logs  
Filled box dimensions: 40cm x 20cm x 26cm

Moisture content: guaranteed below 15%, typically 11-12%
IMPORTANT: Please also note that we will re-use boxes so there may be some wear and tear on boxes purchased. This will not affect the quality of the wood. We believe in the importance of sustainability and will try to reduce waste where possible.