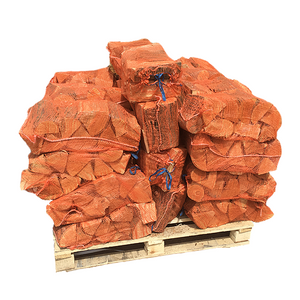 Each net is 30 litres. Sourced from sustainable and responsibly managed woodlands.
Approximately 400 logs  
Filled net dimensions: 20 x 50 x 30cm

Moisture content: guaranteed below 15%, typically 11-12%
Oak gives out a lot of heat but needs a lot more air through it than other hardwood logs. Once your fire is up to heat these oak logs are long and slow burning, with a high heat output.