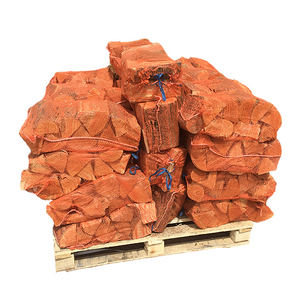 Each net is 30 litres. Sourced from sustainable and responsibly managed woodlands.
Approximately 400 logs  
Filled net dimensions: 20 x 50 x 30cm

Moisture content: guaranteed below 15%, typically 11-12%
Rich bright flame and comforting aroma, perfect for wood burning stoves and pizza ovens, open fires, BBQs, fire pits, chimineas etc. Higher heat output than seasoned logs, lights immediately, gets hot quickly.

Improves efficiency and overall temperature so that you burn less. More environmentally friendly - less smoke, generates less ash to clean out and reduces resin in the firebox and flu. Cleaner - no insects, reduced debris to track into your home, can be stored inside.